List of essential cleaning products for every household
Do you know why it is essential to know the best and must-have products for home cleaning? Because if you want your home to be spotlessly clean, you really want these pieces of equipment readily available. They will ensure you can quickly clean the dirty spots in your home without investing much of your time, energy, and money in the process.
There are multiple reasons why people love tidying up their homes. One reason is their social status. Another reason is that they love cleaning, and staying in a messy place makes them sick. And Vastu shastra for home is another reason people keep their spaces and specific spots clean.
So, brace yourself and prepare to make your home as beautiful as a castle for your family. Take note of all the products mentioned below and stock them in your home.
Must have products for home cleaning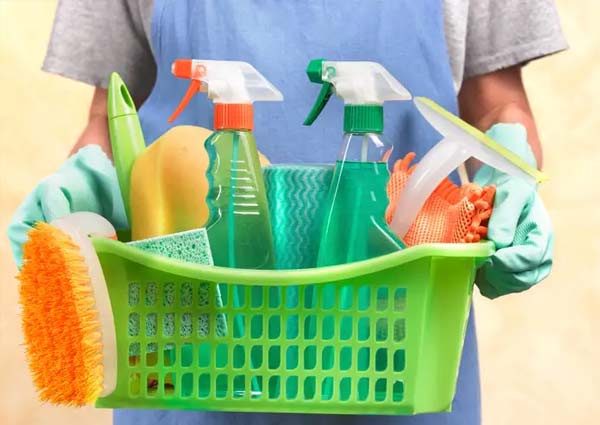 Must have cleaning solutions for home
Here is a list of some of the best general cleaning solutions with their uses:
1. Glass cleaner:
Our windows, glass table tops, glass doors, and showcases are all very precious to us. And if you want to increase their life, keeping them clean is important. They must not be filled with spots or grease; otherwise, their safety can be compromised. So, cleaning them with glass cleaners is essential.
It would be best if you did not clean all the glasses at home with anything other than a glass cleaner. That is because glass cleaners maintain the shine of glass. Any other solutions might clean them but also make the glass surface dull.
2. Wood and furniture cleaner:
Every solution has something unique in it. And that makes them specialized for a particular type of surface cleaning. And if there is anything else available in abundance at home apart from glass, its wood and wooden furniture. So, having a good wood cleaning solution for wooden doors, windows, tabletops, and multiple pieces of furniture is essential. It will clean all the tough stains from them and ensure the wood's polish stays intact.
3. Bleach tile cleaner:
Tiles fade with all the soap and water pouring on them. But regular cleaning can ensure they don't lose their shine forever and maintain a clean home's reputation. But that is only possible if you clean them with a solution specifically for them. That's because bleach cleansers are tough on stains but don't snatch the softness of the tiles away from them. So, a dedicated tile cleaning solution is a must for smooth, shiny, clean washroom or kitchen tiles.
4. Toilet bowl cleaner:
Nobody like a dirty toilet bowl. Whether it's our own home or somebody else washroom, one cannot bear the sight of a dirty toilet bowl. That's because they are not just gross to look at but also harmful to use. So, get a good toilet bowl cleaner that can keep your washroom commodes neat and usable for a longer period.
5. All-purpose cleaner:
Sometimes, we have to spray a cleaning solution and wipe it off to clean the surface. This is mostly done for regular dusting and cleaning of the home rather than cleaning specific areas with dedicated cleaning solutions. Such cleaning should be done with all-purpose cleaners rather than just water or local spray. So, this one is a must-have too.
6. Vinegar and baking soda:
These two are the backbone of cleaning. Their presence is often not appreciated, but their absence hurts like hell. When you have tough stains of burned food on the chimney, microwave, gas stove, etc., only the strong bond of vinegar and baking soda can help you clean it. Hence, having them is like having cleaning saviors at home.
And those are some of the best-cleaning solutions to must-have in your home. They will not just make your cleaning easy and better but will also be safe to use on household items.
Must have cleaning tools and equipment for home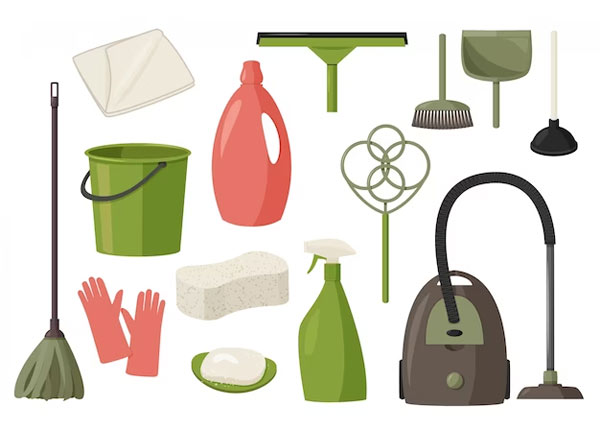 The list given below contains the details of some must-have and best general cleaning tools:
1. Vacuum cleaner:
A house is seriously complete with a vacuum cleaner. The areas we cannot reach, like the bottom of any furniture, get nicely cleansed with the help of a vacuum cleaner. Other household items like mattresses, sofas, carpets, rugs, pillows, etc., are deep cleansed using a vacuum cleaner. So, a must-have if you want to avoid your home dwelling on dust.
2. Broom and dustpans:
One cannot turn on the vacuum to clean the dust off the floor. A broom usually comes in handy and is incredibly effective while cleaning dust, bits and papers, dirt, fur or hair, and other unwanted stuff from the floor. Broom works really great with a dustpan as they lift all the dust easily from the floor and make the cleaning process manageable. So, a must-have, especially if you have pets and toddlers at home, as they create a lot of mess.
3. Mops:
vacuum cleaners and electric mops are fine, but there is absolutely no comparison between mopping the floor with these two and mopping it on your own. We can put extra effort into the areas that need a thorough cleaning to remove tough stains. So, when anything spills off at your home, instead of being dependent on a vacuum or electric mop, buy a flat mop and get benefitted from its cleaning skills.
4. Cleaning brushes and their holders:
Bristled brushes are a great way to work on tidying up your home. They reduce your efforts while increasing the pressure to remove the stain from the spot. And that's undoubtedly a great way of cleaning. Toilet bowl brushes, kitchen sink brushes, window pane brushes, and brushes for washbasins are some great brushes to have at home with their holders. The holders will ensure their dirty bristles don't touch any other item in your home.
5. Rubber gloves:
Since cleaning is a messy and never-ending process, one must protect their hands while cleaning anything. Rubber gloves ensure you don't have to come in contact with the germs directly and don't have to put your sensitive skin at stains with all the cleaning solutions (no, they aren't harmful, just harsh on the skin when used regularly with bare hands). So, rubber gloves are a must-have too. And if your cleaning involves extreme water temperatures, your hands will be protected against them too. So, you can fully use your fingers in the cleaning process while not exposing them to germs and extreme water temperatures.
6. Buckets:
One must have separate buckets in their home for cleaning. Whether you use them for mopping, dusting, or cleaning, they still get exposed to dust and bacteria. So, have separate cleaning buckets that are also stored separately from the rest of the buckets.
Other must-have products for home cleaning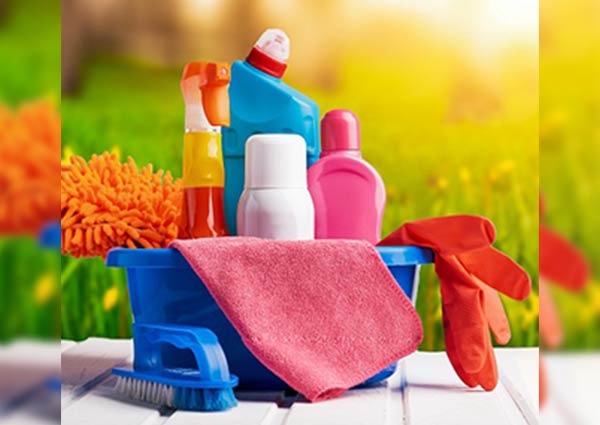 Here is the last but equally essential list of products you should have for specific rooms and certain tasks:
Must have cleaning products for Bathrooms:
Sponges for cleaning taps.
Cleaning cloth for bathroom shelves.
Cleaning toothbrush for small or narrow space cleaning.
Broom with long sticks to remove spider webs.
Must have cleaning products for the Kitchen:
Sponges for tap cleaning and separate sponges for utensil cleaning.
Mini brushes for cleaning the gas stove.
Dish soap (solid or liquid)
Separate cloth for kitchen top and shelf cleaning.
Kitchen sink cleaning solution.
Microwave and oven cleaners.
Scrubbing pads for burnet kitchen stains
Small steamers or bowls for sterilizing multiple kitchen items (especially the ones that have grease)
Must have cleaning products for pets:
Paw wipes
Vacuum cleaners specialized for cleaning animal sheds.
Animal urine nutriliser
Disinfectant spray
Multiple separate cleaners for cleaning various things of pets (their bed, toys, cages, clothes, utensils, etc.)
Must have cleaning products for the laundry room:
Washing brush
Bleach
Detergent
Stain remover
Wipes for cleaning the exterior of the washing machine
Must have cleaning products for miscellaneous use:
Paper towels
Extendable dusters and dusting cloths
Reusable wipes
Spray bottles for adding solutions
Lint roller for clothes as well as furniture
Tips for cleaning your home cleaning and welcoming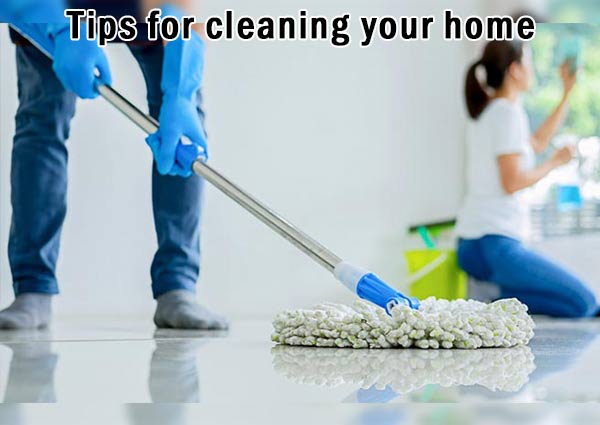 We don't just clean our homes for ourselves. We also maintain their cleanliness just in case any guest arrives unannounced. But whatever the reason may be, our homes should always look presentable and have a welcoming vibe for the guests and us. Here are some tips that can help you achieve this goal:
Take your time cleaning your home. It can further mess things up. If you need more time, schedule the cleaning for later.
Start with one space at a time. Cleaning can be a hectic and never-ending process. So, don't clean every other room at once and create a mess. Instead, take one room or space at a time. This will allow you to clean the area thoroughly, and if you are too tired to continue, you can stop taking up more areas for cleaning.
Once you are done with your regular home tidy-up, light some scented candles. Scented candles are not just used for interior decoration. They make you feel lighter, refreshed, and happy. And when this feeling is combined with the feeling of a clean space, the satisfaction gets doubled.
Bottom line:
It is imperative to keep your home clean and germ-free so that no bacteria or germs spread around and make your family sick. So, firstly, whenever you get time, always clean a messy area in your home and arrange things nicely. And secondly, make sure to use the right products and follow the proper techniques for cleaning. It will have more impact than you can imagine.
Stay tuned for more home-related details like home relocation service, Griha Pravesh muhurat, interior decoration ideas, etc.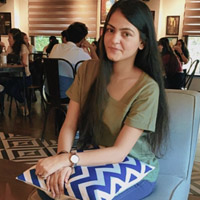 Latest posts by Anishka Luthra
(see all)