5 Ways to Make Long Distance Shifting Budget Friendly
Moving is not just a hectic process but an expensive affair too. Because you don't just spend money on packers and movers charges, but multiple other things need to be taken care of. So, it is fair to look for ways to reduce shifting costs.
Below are the 5 best, most effective, and most practical ways to reduce the cost of a long-distance move. Read them carefully and make notes. They will surely help you save money on your upcoming home shifting.
How to reduce shifting costs for a long-distance move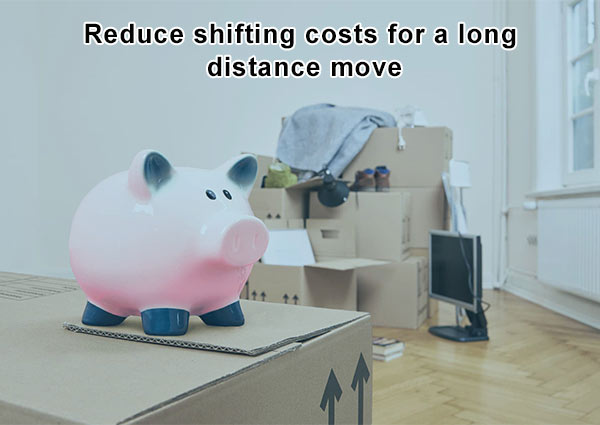 1. Pack things on your own
If you can, then you must pack your belongings on your own. We can easily pack a lot of stuff at our home. And when you are packing things on your own, you will not just be saving the labor cost for packing goods and ensuring the safety of all those goods. Here are a few things that you can pack on your own and ideas on how you can pack them:
Clothes:
There is no better way than putting all your clothes in all your bags and suitcases. We have enough bags at home to accommodate most of our clothes. Plus, if you fold all your clothes properly, they will not get crushed and become too tacky to wear. Apart from that, nicely folded clothes also save space so you can pack more. And lastly, when you finally unpack at your new home, you will have a complete idea about which piece of cloth is packed where and in which bag, so taking out urgent clothes will become easier.
Washroom and beauty stuff:
Let's be honest; washrooms only have a few goods to pack compared to other home areas. They do have a lot of bottles, tubes, and pumps, but they are easily manageable.
So, put them in a metal box available at your home or get a cardboard box and put all the toilet and other beauty stuff on your dressing table in that cardboard box. Remember to wrap the fragile bottles in bubble wrap before putting them in the box.
Kitchen goods:
We are often skeptical about allowing strangers to touch our food. And if you are such a person, too, then allow your insecurities to help you save money. Pack your kitchen goods or at least the eatables on your own. This will ensure that your food will stay hygienic, and you don't have to worry about your shifting expenses.
Books and stationeries:
This is one of the most manageable tasks to accomplish. Since books are not fragile and usually have the same shape and size, packing them is easy. Add all your books, notebooks, diaries, etc., in a cardboard box, and you are good to go. They will easily be packed in a single carton box. You can also have another carton box for the stationery of your kids and your office.
2. Save on boxes and packing material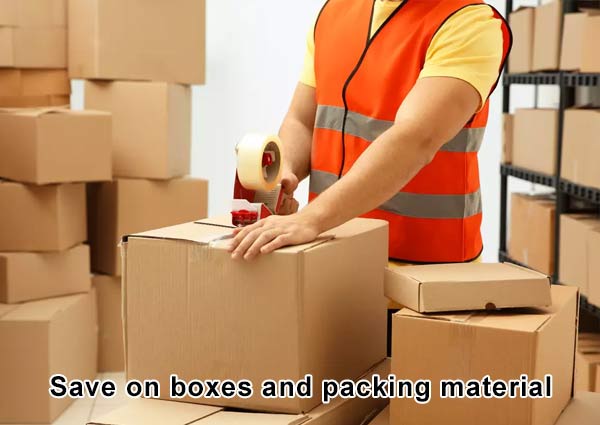 As mentioned, you can save money by being mindful of your packing. There are multiple things at our home that can be used in place of new packing boxes and save us a lot of money. Start looking for them, and you shall get them in abundance. Here's what you can do:
Look for old carton boxes. You might have some old carton boxes in your storeroom. Or you can ask for old carton boxes from your neighbours, relatives, or a store near your home. Once your work gets done, return them if they ask for it.
If you have old boxes with you for your electronics, use them without thinking twice. Just pack the product appropriately for extra safety.
You can use your old towels, cushions, and other things as padding to secure fragile items. This will reduce your spending on such items for safety.
Reuse old boxes for different use. We all have strong mini boxes in our homes that can store fragile items like showpieces or expensive accessories. These boxes can be any delivery you recently had, an old shoe box, etc. Use them well and save your stuff from getting damaged. Remember, shifting home is messy, and no one will know what you have stored inside these boxes. So, be mindful and calculative, and use everything available at your home to help you.
Use old blankets, bed sheets, curtains, etc., as an alternative for packing paper. You will not just be saving money by doing that but will realize how useful these things are in providing much-needed safety. Since the packing paper is made of plastic, you will also use the most eco-friendly shifting method by ditching plastic. Pat your back for that!
3. Declutter your house before the move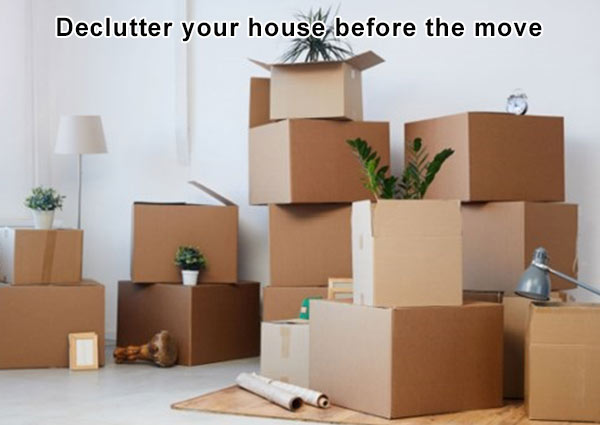 Whether you decide to discard the unwanted things on time or delay it, the fact that you have to get rid of all the clutter in your house remains constant. So, declutter when you need to. And this is the best time as you will accomplish two main goals.
The first goal will finally be finishing the task of managing all the unwanted goods at your home. And the second goal is reducing your packing and transporting costs because now you are not taking the dump with you in your new home.
Doing this might take up a bit of your time, but it will work wonders for you once the task gets done. And if you have anything that can be used in your shifting to reduce its cost, for example, old clothes, boxes, etc., discard them after getting your work done.
Such items can be used for cleaning, packing, or cushioning the goods before transportation. This is how you can be truly mindful and reduce shifting costs effectively. Just know how to declutter your home before a move, and you are good to go.
4. Find a budget-friendly moving company or rental truck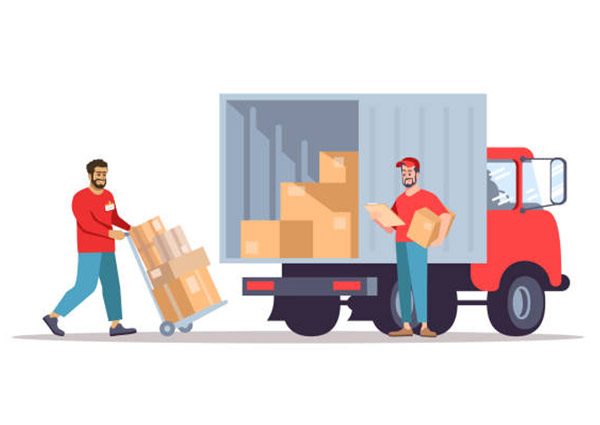 Another effective way for how to reduce shifting costs is by choosing a budget-friendly mover. But how will you decide which mover is truly budget-friendly for your shifting? By setting a budget that you can spend on your shifting.
But it is more challenging than you think. Here's how you can execute this plan to get its major benefits:
Set a budget for how much you can spend on your shift.
Then, search for all the facilities you want for packing and moving your goods. This includes packing (if required), loading, transporting, unloading, unpacking services (if required), and rearranging (if required). Apart from these, whether you need warehousing services and moving insurance, make a list of all the essential services you want to avail of, estimate their cost, and set your budget accordingly.
Based on your budget limit, start looking for moving companies and shortlist all those that satisfy both your services requirement and budget requirement of yours.
Out of all the shortlisted ones, get a pre-moving survey from the best three you like, compare their moving quotations, and finalize the one you like the most.
The process might sound time-consuming, but it's short. And whatever time you will invest in this process will not only save the shifting cost but will also ensure you are hiring a fraud-free moving company, so your goods will be safe as well. Now, that's another great benefit you should take advantage of.
5. Book your shifting at the right time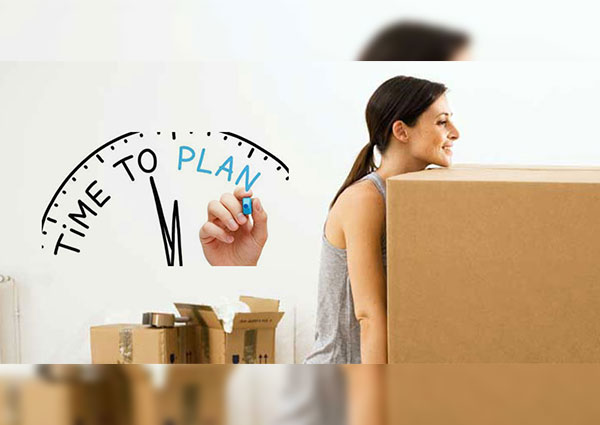 Time matters a lot in shifting due to monetary reasons. That's because there are times when moving companies are busy with a lot of bookings. And to manage things effectively, they take more charges than usual days to provide their best services to all their customers.
So, to save money while shifting, you must know when to book a moving company. Here's how it works:
Weekdays VS weekends
Most shiftings are done during weekends, from Friday to Sunday. So, booking your shift between Monday to Thursday will provide you with some concession.
Start of the month VS end of the month
Both these times are loading with multiple shifting and reduced shifting costs for the same reason. But, opting for the middle of the month is budget-friendly.
Summers VS winters
Shifting doesn't have an off-season. But keeping the weather in mind, there are surely months that are more favourable for shifting than the others. Hence the number of shifting in those moths touches the sky, and so does the moving cost. These months include March to August. So, if you shift between September to February, you will get the best-shifting companies at affordable rates.
People who need to shift immediately don't see the time of shifting. They focus on accomplishing the task. But those who are not in a hurry look at every aspect of shifting and then decide on a suitable shifting date.
Therefore, if you are keen to save on the packing and moving charges, selecting a weekday in the middle of the month, from September to February, is the best.
Pro Tip: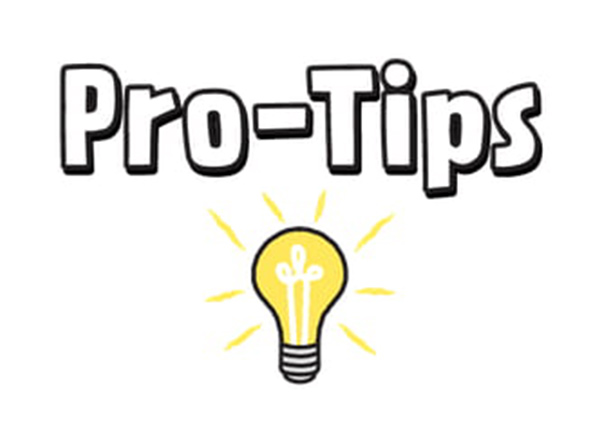 We know all things mentioned above on how reducing shifting costs is challenging, especially if the size of your shifting is huge. But we usually know we are about to shift our home a few months in advance.
So, you can start doing the tasks mentioned above at least a month before your due date. This will help you not to get clubbed with multiple important tasks and will also ensure all of these essential steps are noticed.
Bottom line:
Shifting home takes work. It takes a lot of time and physical and mental energy to relocate your entire existence from one place to another. But when we get an opportunity of saving anything, be it time, energy, or money, we must always take that chance.
So, grab the chance of making long-distance shifting budget-friendly by following the steps mentioned above, and make your task easier. For more details on home and office shifting, stay tuned.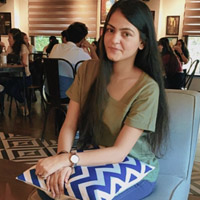 Latest posts by Anishka Luthra
(see all)