Relocation is quit a tough and stressful task!! Whenever there is any talk of relocation and especially when you have a lot of valuable goods, you often feel panicked. Three things that bother people most, when it comes to relocation are, the "Money that we will be needed to spend on relocation", "the time we will need to devote" and "the higgledy-piggledy or the chaos" that it may cause to one's everyday lives.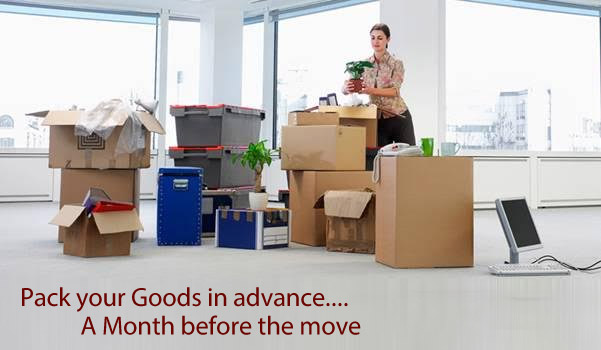 There are a number of occasions, when we give up some really important projects or an extremely bright career opportunity because we don't want to bear the brunt of packing, unpacking, loading, unloading and more. But, if you can strictly adhere to two of the important rules of moving, the first one being, "hiring a reliable Packers and Movers company" and second one being "skilfully starting off with the preparations much before the day of relocation". Follow these two steps with utmost care and relocation will not seem to be that tougher.
Task 1
Hiring a Reliable Packers and Movers Company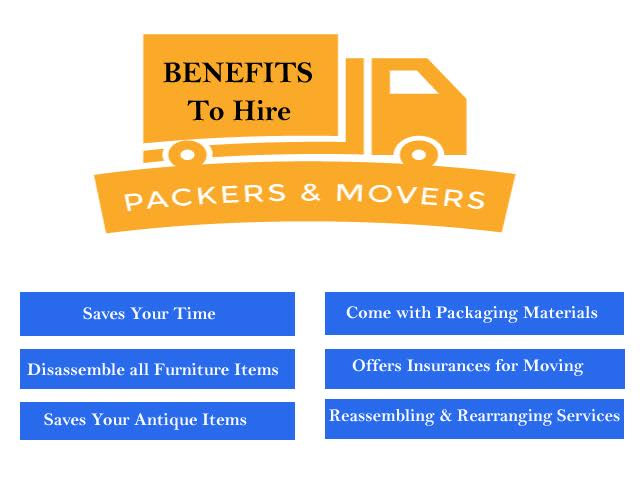 If you are relocating in India, you can easily find a professional, experienced and well-fed team of experts from the online directory, Thepackersmovers.com. This online Packers and movers directory provides an easy platform for lessening the pangs and toils of relocation in every aspect.
Task 2
Skilfully starting off with the preparations much before the day of relocation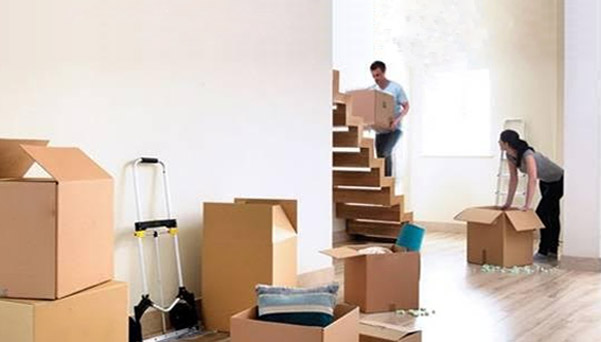 And, you cannot even imagine, how much this task is going to help you with diminishing the stress of relocation in all aspects, be it financially or in terms of managing your time. And, looking at the extremely idyllic effects of starting off with the preparations in advance, I have prepared this usefully exclusive guide for you.
Here are some amazing benefits of packing your goods in advance……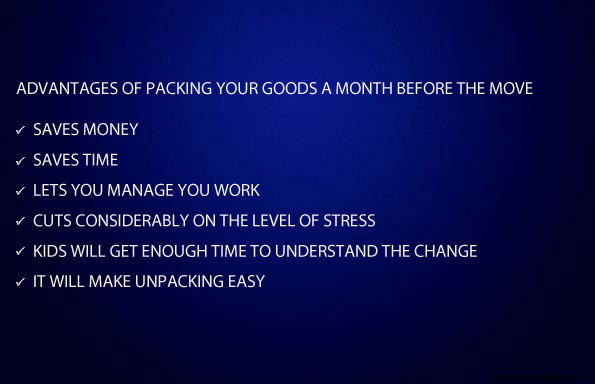 • Will help with a considerable reduction in the overall cost of your move.
• You will not have to take a long leave from your workplace, asking your employer for a leave of a day or two will do.
• It will reduce a great amount of stress and the hassle that come with relocation.
• This will keep you at bay from feeling stressed on the first day at your new home.
• Your kids will not have to go through any health issues because of having food from outside.
• You can be at your peace of mind.
Here is the step by step guide to follow while packing your goods a month before your move…..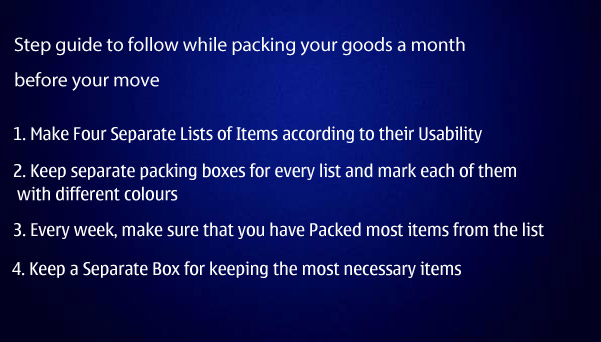 1. Make Four Separate Lists of Items according to their Usability
Making this list can be one of the wisest ways of saving a lot of your time as well as money. It will ensure that it is all done in an organized way and you could be able to manage everything from office to kids to home. Also, when will be there in your new home, you will not have to panic about finding an important thing that you need immediately.
2. Keep separate packing boxes for every list and mark each of them with different colours
This is an extremely important part of the move as that will help you in segregating between the things that you will need to unpack first. The colour marks will help you make out the difference! You can figure out the items and pack them all separately, that will make packing, unpacking, loading, unloading and everything simpler.
3. Every week, make sure that you have Packed most items from the list
Procrastination can actually mess it up!! Just be particular about following your routine otherwise, you may end up making a heap of goods lying in front of your eyes. And, looking at that high mountain of goods will make you frenetically stressed. So, keep ticking off the checklist, if you don't want to drain all of your energy every single day. 
4. Keep a Separate Box for keeping the most necessary items
And, this one is really very important because, then you will necessarily have access to the much needed items, when you need them first at your new home. You don't have to dig into the heap of goods for finding a few; you can just open that box and find the things you need as and when you want
Here's how the four lists should look like….
List 1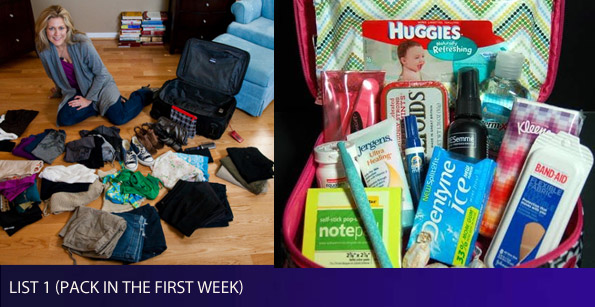 • Pack all the Off-season Clothes
• Keep a hand-ready first-aid kit
List 2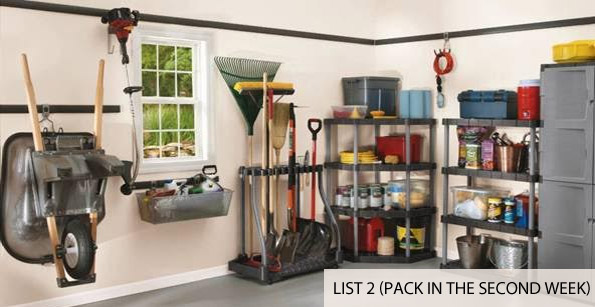 • Do with the store room (separate the useful items from the useless ones)
List 3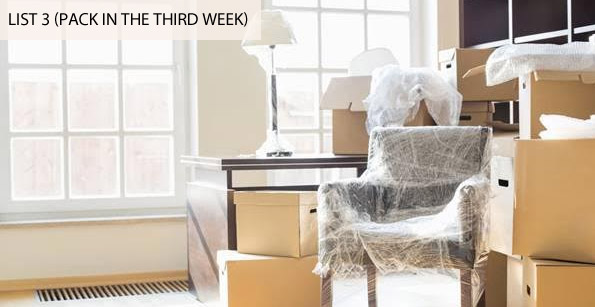 • Pack furniture (except some)
List 4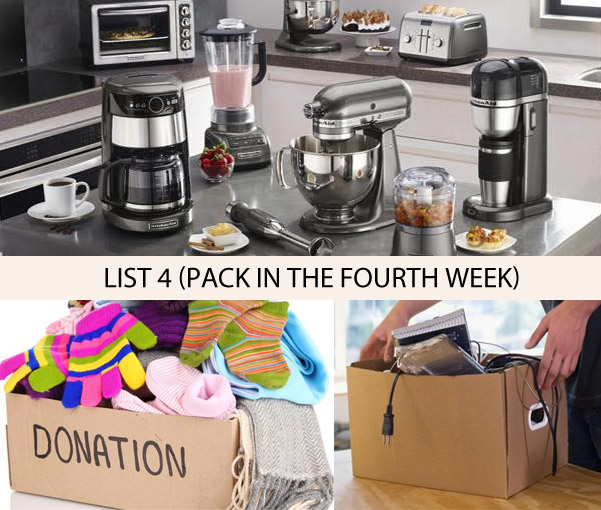 • Pack those items that are not so often used electrical appliances used in the kitchen.
• Pack utensils that are not often used
• items that you will need to sell or donate or recycle
You will also be required to make a fifth list that you will need to pack a day before starting off with the move. This list will include items like freeze, cooler, television and others that you can only pack a day before the move.
You can make it easier by informing some of your family members and friends about your move and asking them to be present at their home on that very day, so that they can help you out.