Must-have Documents while Moving Overseas!!
You must have seen many moving guides having tips for moving, moving checklists, and other information related to moving. But, have you seen anything that can clear all your doubts about which documents a person is required to carry during an international move. It is indeed that you require presenting your papers at almost every step of moving and settling in the USA. That is why; you must carry all the needed documents with you so that you don't need to rush back to India again.
Here we tried our level best to list all the documents that you might need during your relocation to any foreign country. Do check them out and clear all your doubts:
1. Passport
Having an updated passport is one of the most crucial requirements that need to be fulfilled when moving overseas. The passport acquiring process is a bit time taking as it can take up to two to here months. That is why; we recommend starting this job as soon as possible if you want no obstacles in your relocation process.
What is a passport?
A passport is a government document issued to the person as an identity verifying and nationality indicating paper, permitting the entry of the issuer abroad. It contains some personal information of the holder, like name, age, and nationality, verified while moving overseas. If anyone is not having a passport, then he/she will not be able to travel as most of the countries demand official passports for entry.
If you already have a passport, then the next thing you have to do is ensure that it is valid or not before planning your relocation. Every passport is only valid for five years, and it becomes vital to keep your passport up-to-date and ensure it does not expire in some time after you arrive in a foreign country.
Right time to get a passport
If you are not having a passport and planning for relocation overseas, then one thing you should know is that the passport application process is a time-taking one. You must start the process a few months before your move so that you need not face any problems. And, if you are moving with your friends or family, then ensure that all of them have an up-to-date and valid passport.
Where to get a passport?
To acquire a passport, you can enquire about the same at a library or your local post office.
Documents needed to a passport.
There are a few things that you need to keep with you for the passport application process. So, have a look at the list of documents required for getting a passport:
Approved photo I.D., i.e., Driver's license or Military I.D. or Government I.D. card
Birth certificate
Form DS-11
Valid photograph as per the regulations of the U.S Department of State's Bureau of Consular Affairs
Social Security number
2. Visa
Are you planning to move to another country? With a passport, the visa is another important document that a person should have for the move. This is also a government-issued authorization document that clearly specifies the purpose of the movement and the time a person will be staying in another country.
What is a visa?
A visa is a document issued to a person by the country's government where you are planning to move. This authorization paper is attached to the passport, permitting the person to stay in the country for a specified purpose and specific period.
Types of visas
The government is issuing three different types of visas depending on the country to which you are planning to move. The duration of time up to which you will be staying in the country and the reason for your relocation are some of the other factors that work while deciding the type of the visa.
The three types of visas are:
Short-stay visa: This visa signifies the temporary stay of a person in the country. The person visiting the new country for a shorter period like a tourist visit, business visit, or medical visit will be given a short-stay visa.
Long-stay visa: As the name states, a long-stay visa is one such visa that is issued to a person who is relocating to a new country for a longer period.
Residence visa: All those seeking a long-term or permanent relocation in any country are given this visa.
Where to get a visa?
The country's consulate office in your home country is the place from where you can get your visa. It is needed that you acquire your visa before your relocation date. The time required in this process is not fixed, and hence, it is advised to get this job done a few weeks before your move.
Some important points:
If your visit is less than 90 days, most European countries do not ask for a visa. So, if you plan to go overseas either for any business-related work or tourist, some countries can allow your entry even without a visa. But, make sure to check before moving.
Many of the countries require a visa. So, if you plan to go for a longer period in any country, like for a business purpose or planning to own a place there, then you have to issue a work visa or work permit for yourself.
You can consult your destination country's consulate office to inquire about every issue related to issuing visas for your relocation process.
It is clearly stated that you have to acquire your visa before your move. But, in some countries, it can also be obtained at the entry port.
3. Work Permit
Suppose the main reason for your overseas relocation with the help of international movers is employment or business-related. In that case, you will be required to acquire a work permit and a visa, and passport. A visa is a needed document that will allow you to relocate, but a work permit will help you secure your job there.
What is a work permit?
Like a visa and passport, a work permit is a document issued by the country's government where you are planning to move. This document specifies that you are moving for employment in a new country. Getting a work permit and the time that is taken in this process totally depends on the country to which you are moving.
How to get a work permit?
Certain rules and regulations are to be kept in mind while acquiring a work permit in any country. If you are willing to have a work permit, then you need to have a word with the nation's consulate office located in your home country, and they will tell you about the application process and the entry requirements.
If you are already working with a company and are moving due to any office work, your employer will help you get a work permit.
If you are moving to join a new company, then for the move, you need to have your job offer letter.
If you are looking job in any low-demand company, then you might have to face rejection as the government of some countries does not want to hire employees from any other country.
If you are married and want to work in another country, then some countries might not allow a work permit for both partners.
The rules and regulations for acquiring a work permit in a country vary from one country to another. That is why, for some, it might be a daunting process, while for others, it can be very easy.
4. Medical Records
When relocating abroad, it is advisable that the person must carry the medical records. They play a vital role when the person falls sick, and the medics need to have the medical history records for the treatment. The medical records come in handy from where the doctors can get the health records.
Whether it is about a personal trip or business trip, it is advisable to hand over your medical records to the physician for any type of move.
The advantages of carrying medical records are:
To reduce medical errors.
For cross-checking the health-related information‍
Save time during medical deliberation.
It helps to avoid medical complications.
Medical history is the first thing that is needed to start any treatment.
5. School Records
If you are married and have a cute little baby, then searching for a decent school is one of the most important things that you must be thinking about while relocating to a new country. Speaking of schools, you are advised to keep the school records or previous schools with you when moving abroad.
Getting admission in a new school at a new country requires the following documents from your end:
Official transcripts
Report cards
Conducted test results
Immunization records
Medical records
Letter of recommendation
Course of outline
Academic awards
6. Birth Certificates
After maintaining your medical and school records, another important document that you are must-have with you during your move to any foreign county is your birth certificate. This document is required to identify you.
What is a birth certificate?
A birth certificate is one of the important documents that are required for identification purposes. It has some personal information like the holder's name, age, birthplace, birth date, and parents' information. If a person does not have a birth certificate, then the person might not be able to prove the existence, nationality, and identity.
Where to get a birth certificate?
If you are newly married and are expecting a baby in a few days, then you can contact to the following governing bodies for a birth certificate:
In rural areas, you can contact to-
Panchayat Secretaries or Gram Sevak
Medical Officer
Village Accountants or Administrative Officers
SHO or Police Officials
Primary School Teachers or Head Teacher
7. Marriage Certificates
If you are happily married and want to move to a new country, your marriage certificate is important. During your move, you are advised to keep it handy as any time you can be asked to show the issued marriage certificate. Whether it is from the USA to India or vice versa, while changing your place, always ensure to carry your marriage certificate with you.
What is a marriage certificate?
A marriage certificate is one such document that specifies you are a legally married person. It is also considered an official record that is showing the exact day, date, time, and place of marriage. They are required when a person intends to change their surname or for taxation purposes. You never know living in a new country; you can anytime need to prove your marital status. That is why; the best thing to do is keep your marriage certificate with you during any move.
8. Driving License
Having an international driver's license is one of the most important factors that will make your life easier in this new country. If you are the one who is willing to drive a car or a bike in a foreign country, then you must have a driving license issued by the government of this new country.
You should keep in your mind that there is one limitation in having an international driving license. Most of the countries accept international driver's licenses, and you can use them during the period of your tourist visit or business-related work. This means that many countries only accept the international driving license for the first 30-60 days. After the grace period is completed, the country will ask you to get the local driver's license if you are willing to continue driving in that country.
The task of acquiring an international and local driving license is not at all an easy thing. The holder must show both the international license and their original license to apply for a local driving license.
Four different types of license falls under the category of International Drivers' License:
Learner's Drivers' license
Permanent Drivers' License
Commercial Drivers' License
International Drivers' License
Now, some countries are also there that are accepting Indian driving license as well. Twenty-one of them are:
United States of America
Australia
Malaysia
France
Germany
The United Kingdom
Mauritius
Bhutan
Hong Kong
Canada
Finland
Norway
New Zealand
Sweden
Spain
Singapore
South Africa
Iceland
Italy
Ireland
Other relevant documents
Apart from all the documents mentioned above for international moving, here some other important documents listed that you are advised to include in your international move checklist. All the documents mentioned below will help you settle in a new country easily, without any legal obstacles.
So, have a look at them and don't forget to arrange all these documents before your move to abroad:
Social Security Cards
Insurance Policies
Vaccination Records
Dental records
Power of attorney
Divorce papers
Tax records
Living will
Child custody papers
Adoption papers
Financial Records
Veterinary International Health certificate
Important points regarding documentation:
While preparing your moving checklist, make sure you carry many photocopies of all the documents mentioned above so that you don't need to rush to any photocopy shop.
The list of documents varies depending on the country. That is why, during your move, make sure to check the list of documents that you need for entering into the new country.
If you are still unsure which documents you want to take while relocating to a new country, then the best thing to do is contact the consulate office in your home country. They will assist you and provide you accurate information about the documentation process.
The other things that you are advised to do are to verify all the identity proofs, apply for the permits before the move, pay all the taxes, and don't forget to clear the shipment customs before moving to a new country.
Also, keep in mind not to pack any documents with your households for shipment via international movers. If you do this, your important papers might be lost or damaged during the transit process.
Conclusion
Now, you must have a clear idea about what documents you should keep handy while relocating to the new country. The next thing to keep in mind for relocating abroad is that the process is not at all easy, and this calls for hiring moving companies in USA as by getting professional assistance, you can switch to a safe and secure move. With the changing time, everyone plans to move in and around and to a new country either for some business-related work or buying a new property. Owing to this, many different moving firms have come into existence offering genuine and reliable movers and packers. But, it is indeed a fact that not every company is suitable for an international move.
That is why; Thepackersmovers.com came into existence for all the movers who are planning to move home and corporate firm from India to abroad. All the companies available on this website are trustworthy, experienced, knowledgeable, skilled, hardworking, and dedicated to their work. The international packers and movers in the USA registered with us have vast years of experience in handling all the daunting chores of relocation and hence, provide the customers with a satisfactory and budget-friendly move.
So, keep all these documents with you and hire international movers from here, i.e., Thepackersmovers.com and make your hassled relocation process an easy, simple, relaxing, and stress-free one that too without burning holes to your pockets.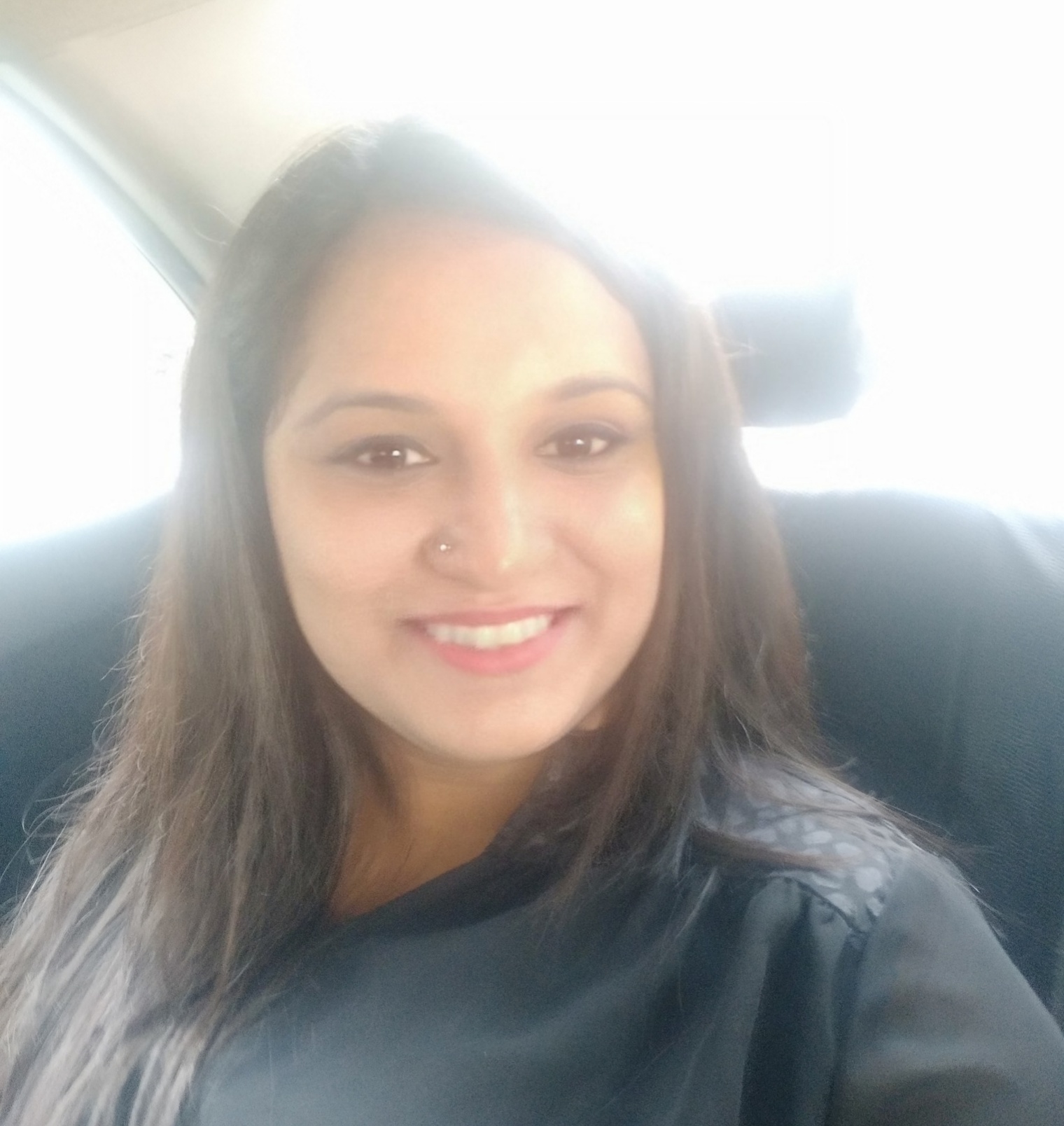 Latest posts by Sakshi Ecavade
(see all)