With all your plans for your prosperous and affluent life in a completely different surroundings and work environment on a distant land, you are fully ready for your International Relocation from your hometown Pune. For the successful implementation of this significant decision of a distant move, you need to browse through the online List of Packers and Movers in Pune who can perfectly undertake this task with least scope of ethical or technical fall out.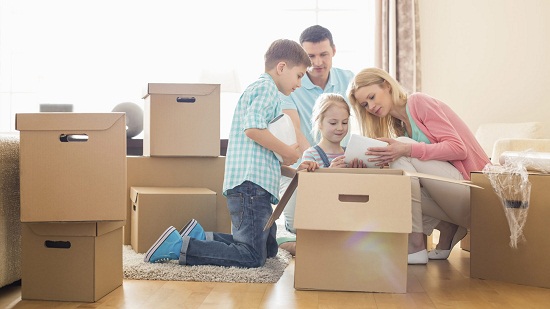 Once everything has been planned and finalized, including the permanent residency, the ownership of your new dwelling, and your air tickets, things begin to proceed speedily and you are quite keyed up at the thought of settling into your new home in an alien country. You might not get time to look back upon those good old days when you had never thought about such an abrupt decision. Hold on your breath! Keep calm and think before each and every step. After all, this is not just a domestic or a cross country move. Much more momentously, this is an International Relocation. 
Going through the online List of Packers and Movers in Pune and hiring a first rate service for your move can assure you of prevention of hassles and technical mishaps during the move. To remain safe of diplomatic hindrances, you however need to be well versed with the ambassadorial aspects between the two nations in question. A proficient Packers and Movers specialized in International Relocation (www.thepackersmovers.com/relocation-services/international-relocation.html) can effectually guide you on various consular aspects. 
Apart from that, you can take assistance from the embassies of your home and host countries prior to your move. The consulates and embassies can help you a lot while fulfilling your legal formalities and other important facets of international move. First of all, you need to understand the broad difference between an embassy and a consulate.
Embassy and Consulate: Key Difference
Before going into the details of the diplomatic services, you must know about the key differences between an embassy and a consulate.
An embassy is the highest diplomatic commission, of one government to another. The head of the embassy or ambassador is the representative of the head of state of home country to host country. An ambassador does not directly perform any function for the expatriates. 
On the other hand, consulates are relatively smaller offices meant for federal administration of home to host country. Headed by a consul general, consulate of a nation directs its own citizens in host countries in times of need or emergency. They provide relevant information and assistance directly to the expats.
Here are some areas where the consular help can be of great avail to you: 
• Important sources of information:
Consulates are the main centers of information regarding expats and their families who are on global assignments. The Packers and Movers specialized in International move are directly linked with them. In general issues that have no government importance, contact is to be established with a consulate instead of an embassy. Thus, you must sign up with a logistics company from the online List of Packers and Movers in Pune has liaison with the consulate in host nation. 
• Renewal of expat documents:
It is not always possible that the expat documents like passports and visas are renewed at the time of migration. You can get them renewed with Consulate. 
• Finding lost testimonials:
In case you lose any of the expat documents, god forbid, you can be utterly bemused. However, registering your complaint at the consulate can help find them or get them replaced.
• Services of CLO:
Some consulates appoint a Community Liaison Officer or CLO, who has contacts with important nationals living in the host-nation. A CLO can link you with the right person in case you need professional or personal guidance.
Keeping view of the relevant services mentioned above, you must insist on hiring moving company from the online List of Packers and Movers in Pune that has link with the consulate. You can easily do so with help of reputed relocation e-directory, Thepackersmovers.com. This e-directory can avail you world class services for International move throughout the globe.