Satyanarayana Puja: Dates, Timings, Significance, Puja Vidhi, & Other Relevant Details
In India, religion and culture hold tremendous importance in the lives of its people. Whether it is about starting a new business or career, warding off a prolonged illness, or the commencement of a family function, Hindus have a strong belief that conducting a Shri Satyanarayan Puja can bring expected positive benefits to them. Even some people perform this Puja alongside Griha Pravesh Puja when they are moving into a new home. Satyanarayan Katha Puja brings positive results to those who perform it in an organized manner within the shubh muhurat.
Significance of Satyanarayan Puja
Satyanarayana is the Lord of the Truth who abides everybody and in everything. The Satyanarayan Puja observes the worship of Lord Vishnu to overcome hurdles and problems in lives caused by the deeds of the last birth and other factors. Devotees offer their prayers to Lord Satyanarayana to seek His blessings by remaining truthful to themselves and others. The Puja is primarily performed to attain the divine blessings of Satyanarayana for good health, prosperity, abundance, opulence, wealth, relief from sickness, and education.
Written in the Skanda Puraṇa, the Satyanarayan Katha narrates the story of a Brahmin who was approached by Lord Vishnu in disguise to advise him to observe the Satyanarayan Vrat Puja. When this ritual was performed by the Brahmin, he attained eternal bliss and divine consciousness.
After performing this Puja, the devotees not just seek the blessings of Lord Vishnu, but also achieve other significant manifestations in life. There is also a belief that people who diligently conduct this Puja in their homes on a continuous basis will be carried to the abode of Lord Vishnu, i.e. Vaikunth after their deaths.
There are several other occasions or situations at which Satyanarayan Puja is performed such as:
Housewarming ceremony or Griha Pravesh Puja
Marriage functions
Success in business
Namakaran ceremony
Beginning of new ventures
Relief from prolonged sickness
The holy ritual of Satyanarayan Vrat Puja is carried out in different states of India such as Maharashtra, Bengal, Gujarat, Karnataka, Telangana, and Andhra Pradesh. This Puja should be performed on a full moon day or Purnima of every month on the tithis of Ekadashi, Vaisakha Purnima, Kartika Purnima, Sankranti, and solar eclipse and avoided during Asadha Chandra Masa. The best time to perform this Puja is evening, but people can also conduct it in the morning.
Shri Satyanarayana Puja Muhurat in 2021
Satyanarayana Vrat Puja is considered auspicious and is believed to bring happiness, prosperity, good fortune, and positivity in homes when performed during the shubh muhurat. So, here we bring a list of the best dates to perform Satyanarayan Puja in 2021.
Satyanarayan Puja Dates in July 2021
| | |
| --- | --- |
| Date | Friday, 23rd July 2021 |
| Timings | 10:43 AM – 08:06 AM on 24th July |
| Tithi | Chaturthi |
| Nakshatra | Purva Ashadha |
Satyanarayan Puja Muhurat in August 2021
| | |
| --- | --- |
| Date | Sunday, 22nd August 2021 |
| Timings | 07:00 PM – 05:31 PM on 23rd August |
| Tithi | Purnima |
| Nakshatra | Shravana |
Satyanarayan Dates in September 2021
| | |
| --- | --- |
| Date | Monday, 20th September 2021 |
| Timings | 05:28 AM – 05:24 AM on 21st September |
| Tithi | Purnima |
| Nakshatra | Purva Bhadrapada |
Satyanarayan Puja Dates 2021 Dates in October
| | |
| --- | --- |
| Date | Wednesday, 20th October 2021 |
| Timings | 07:03 PM on 19th September – 08:26 PM |
| Tithi | Purnima |
| Nakshatra | Ashwina |
Satyanarayan Puja Muhurat in November 2021
| | |
| --- | --- |
| Date | Thursday, 18th November 2021 |
| Timings | 12:00 PM – 02:26 PM on 19th November 2021 |
| Tithi | Chaturdashi |
| Nakshatra | Kartika |
Satyanarayan Vrat Puja Dates in December 2021
| | |
| --- | --- |
| Date | Saturday, 18th December 2021 |
| Timings | 07:24 AM – 10:05 AM on 19th December 2021 |
| Tithi | Chaturdashi |
| Nakshatra | Margashirsha |
Shri Satyanarayan Puja Vidhi
The Puja vidhi of Shri Satyanarayan Puja is a religious procedure and therefore, it must be carried out in the best possible manner.
Preparations:
After you have decided to keep a Satyanarayana Puja at home, it is time to invite your loved ones. Disconnect yourself from worldly pleasures.
Take a proper bath from head to toe early in the morning and wear clean clothes for the Puja.
Keep a fast if possible.
Keep all the Puja samagri ready near the altar where the Puja will be performed.
Clean the area near the altar with cow dung if possible.
Decorate the main entrance of your house with auspicious mango leaves.
The right location of the altar is East-West direction and the devotee should face east during the Puja.
Decorate the altar with floral designs using rice flour and rangoli colors.
Spread a white cloth with rice on the altar.
Kalash Sthapna – Place a silver, brass, earthen , or copper Kalash at the middle of the altar. Add a rupee coin, betel nut, and wheat, and then fill it with holy water. Place coconut on the top wrapped in a cloth. Put 5 Ashok or Mango leaves surrounding the coconut. Tie a red thread or mauli at the neck of the pot in three rounds. Make a Swastika symbol on the pot for positive vibes.
Keep a framed image of Lord Satyanarayana on the altar.
Decorate the picture with floral garlands.
Satyanarayan Puja Samagri List:
Just like any other Puja, there is also a samagri list for Satya Narayan Katha or Puja without which this ritual is impossible.
A photo framed picture of Lord Satyanarayana
Haldi powder
Kumkum
Sandal paste
Grass
Navadhanya ( nine types of grains each symbolizing nine planets)
Incense sticks
Camphor
Wheat
Betel leaves
Flowers
Tulsi leaves
Coins
Betel nuts
Almonds
Coconuts
Floral garlands
A bell
Large pidha for altar
A large piece of yellow cloth for the altar
A piece of red cloth for the Kalash
A ghee lamp with three wicks
Cotton wicks
An oil lamp
Panchamrit (Uncooked mixture of milk, sugar, honey, yogurt, and ghee)
Conch shell
Banana tree leaves
White sesame seeds
Procedure:
Take a bath before sunrise.
Wear unstitched clothes on the day of Satyanarayana Puja.
Purify the chowki or altar with holy water.
Spread a yellow or red cloth on the altar and put the picture of Lord Ganesha and Satyanarayana on it.
Place the leaves of the banana tree on both the sides of the altar.
Establish Navagrahas.
Sprinkle Panchamrita on the picture of Satyanarayana.
Begin your Puja by worshipping Lord Ganesha.
Put yellow flower garland to Lord Satyanarayan.
Make offerings of five dry fruits, five fruits, yellow cloth, naivedya, and Tulsi dal to Lord Satyanarayan.
Lit the ghee lamp and begin the story or Katha of Lord Satyanarayan.
Once the katha is complete, begin aarti.
Offer yellow sweets to Lord Satyanarayan.
Perform the Havana.
Put Gogul, rice, and havan samagri in the havan by chanting Gayatri Mantra.
After the Havana is over, feed eleven Brahmins and offer them clothes, a black blanket, gold, sesame seeds, and money (Dakshina). You can also feed one Brahmin or Pandit and give Dakshina to him.
Feed the cow.
Frequently Asked Questions (FAQs) – सत्यनारायण की कथा
Q. Why is Satyanarayan Puja performed?
Shri Satyanarayan Puja is to seek the blessings of the Lord Satyanarayan who is the form of Lord Vishnu. There is a belief that the Satyanarayan Vrat Puja eliminates troubles and bring joy and success to the devotees.
Q. What is the best time to perform Satyanarayan Puja?
The evening is the best time to perform Satyanarayan Puja.
Q. When is Satyanarayan Puja done?
The ritual is performed on a full moon or Purnima day to seek the blessings of the Lord Satyanarayan. It can also be done on Ekadashi or Amavasya.
Q. What are the benefits of Satyanarayan Puja?
Some of the major benefits of performing a Satyanarayan Puja are –
Elimination of hurdles
Attaining peace and harmony
Welcome abundance
Happiness in life
Warding off negativity
Attain true knowledge and wisdom
Avoid unexpected death in the family
Q. Which are the states where Satyanarayan Puja holds great importance?
Satyanarayan Puja is popular in the states of Gujarat, Bengal, Andhra Pradesh and Maharashtra. In Maharashtra, Satyanarayan Puja is prominent in the Chitpavan community. It is believed that this Puja initially originated in the state of Bengal as Satya Pir and was performed by the Bengali people before moving into a new house. In Andhra Pradesh, there is a Sri Satyanarayana Swamy Temple at Annavaram where this Puja is performed on a daily basis.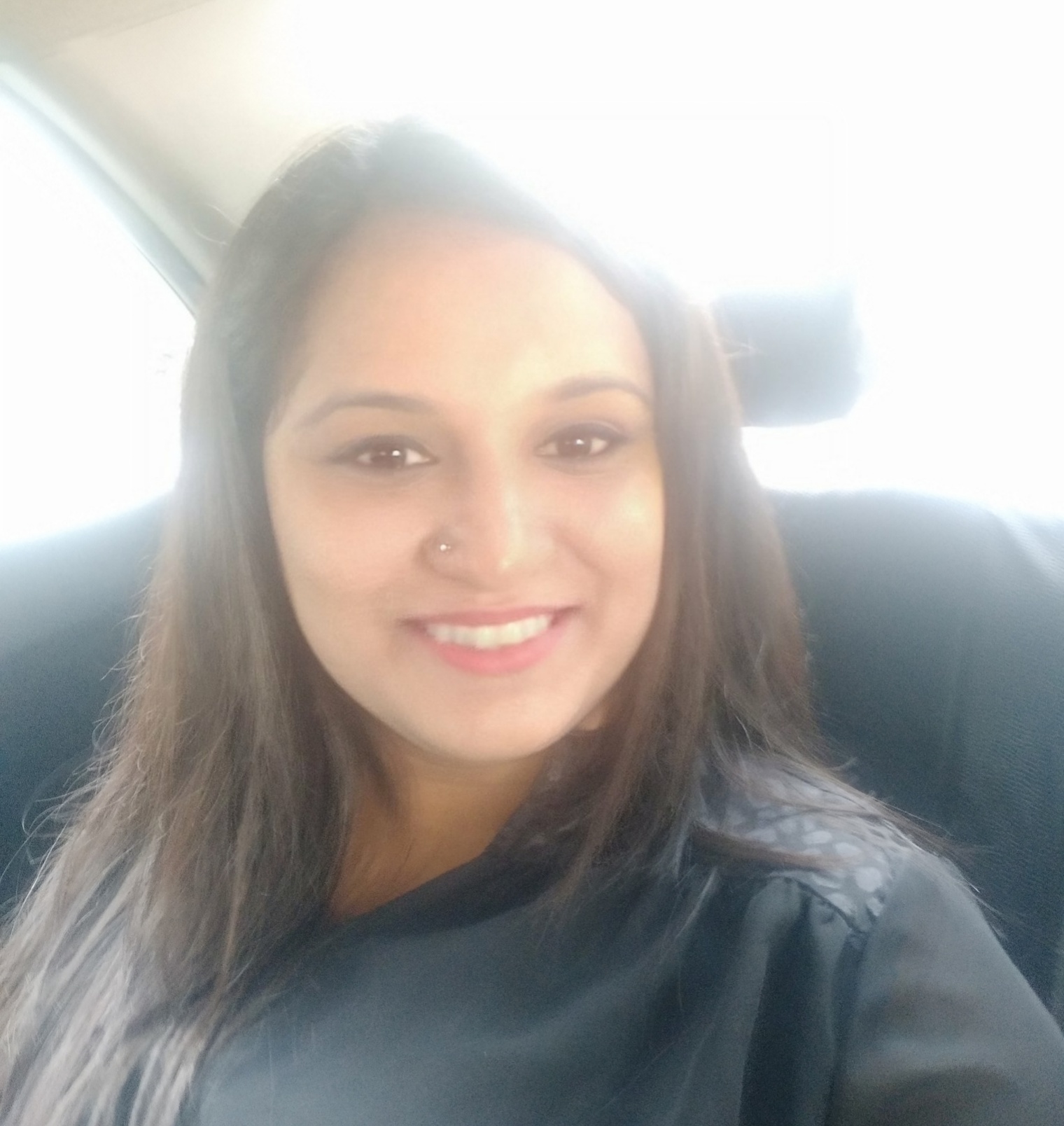 Latest posts by Sakshi Ecavade
(see all)